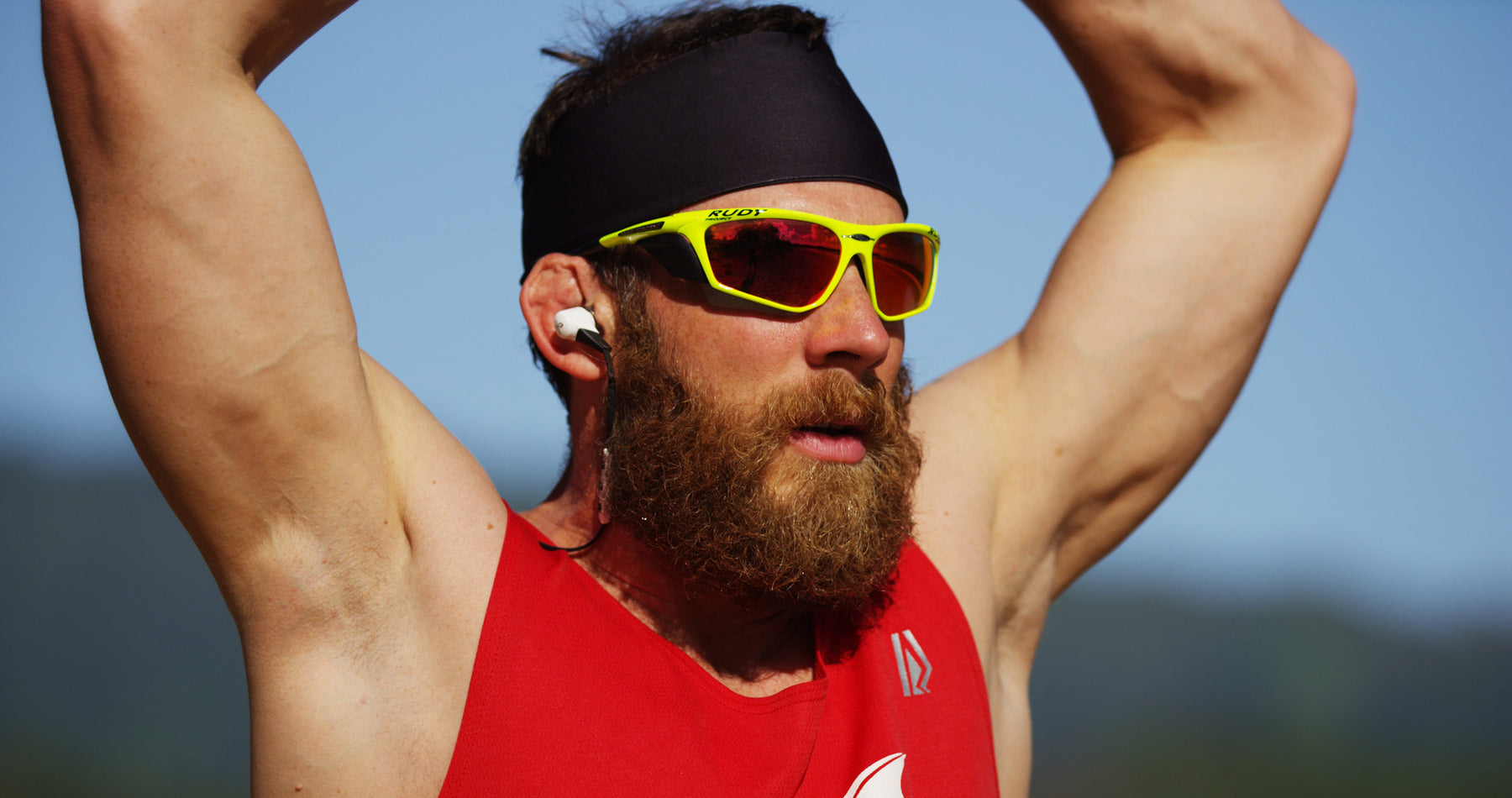 World Record Holder and Rudy Project Athlete Iron Cowboy Attempts Full Ascent and Descent of Mt Kilimanjaro on Mountain Bike
Denver, CO – James Lawrence is at it again with a jaw-dropping attempt to become one of the first people to complete a full ascent and descent of Mt Kilimanjaro on a mountain bike. With the full support of Rudy Project providing his sunglasses and helmets, the Iron Cowboy is undertaking what he's calling the Cycle Kili Adventure Campaign. Lawrence, along with two other athletes, is attempting to raise $1.96 million for Treasures of Africa, a ministry that cares for orphans and abandoned children at the foot of the famous mountain. The funds will go toward constructing a new 5.4 acre campus that will include school buildings and a farm for a sustainable community.
Lawrence is no stranger to outrageous athletic feats – he completed 50 iron-length triathlons in 50 days in 50 states in July of 2015, and has three major extreme triathlons planned for 2017 alone. His teammates are famed MMA fighter Tate Nelson, and his father Rob Nelson, a former University of California tennis coach. All three athletes will be pushing their equipment to the limit with their Rudy Project sunglasses, outfitted with unbreakable ImpactX-2 photochromic lenses, and their carbon fiber Windmax helmets. Light, versatile equipment will be invaluable as the team heads up the Marangu Route from the town of Moshi on March 10, 2017.
"He's a madman in the best sense of the word," said Paul Craig, President and Co-Founder of Rudy Project North America. "I told him as much when he started the 50-50-50 and I questioned if he could finish all 50.  He proved me wrong, and I called him personally to congratulate him when he finished. I learned never to question James and his quest to push the absolute boundaries.  Now, seeing him do this – it's an inspiration. There's nothing he can't do when he puts his mind to it, and Rudy Project will be supporting him every step of the way."

"Someone on Facebook suggested it was a death wish," said Rob Nelson. "I disagree. I have every intention to summit and return alive! Lawrence may have to tow me on certain ascents but if anyone can do this, my confidence is in our team."
When asked if he would be willing to tow Rob or Tate up to the summit, James laughed, and said, "All someone has to do is tell me they don't think I can do it, and I will do everything in my power to prove them wrong."
The three athletes were connected with Treasures of Africa through Rob Nelson, who has wanted to do something to support it since its establishment in 2006. The fundraising model – doing something outrageous, attention-getting, and super human – was familiar to James Lawrence, who raised over $95,000 for the Jamie Oliver Foundation during the 50-50-50. The cause of ensuring a better life for young children is close to Lawrence's heart as well – as a father of 5, he advocates heartily for keeping kids active and preventing childhood obesity. The addition of Tate Nelson as a third teammate was an easy choice – he's a professional athlete, values the cause, and thrilled by the adventure.
"Rudy Project's support on this has been amazing," said James Lawrence. "We're going through 5 ecosystems, through some really extreme terrain. We'll be dealing with weather, physical and mental pain, and altitude sickness. But Rudy Project gear has never let me down – I'll be wearing their helmet the whole time, and wearing my photochromic lenses for the ultimate protection."