Get Started With Rudy Project
Offer the worlds best Sport Rx Sunglasses and Eyeglasses to your customers.
Rudy Project has been the gold standard in the sport eyewear and helmet category for over 35 years and our products are made of the highest quality material and Italian craftsmanship. Bring Rudy Project in today and boost customer loyalty tomorrow.
#ELEVATEYOURPERFORMANCE
Athlete: Pedro Gomes, Photo @PEDROGOMESTRI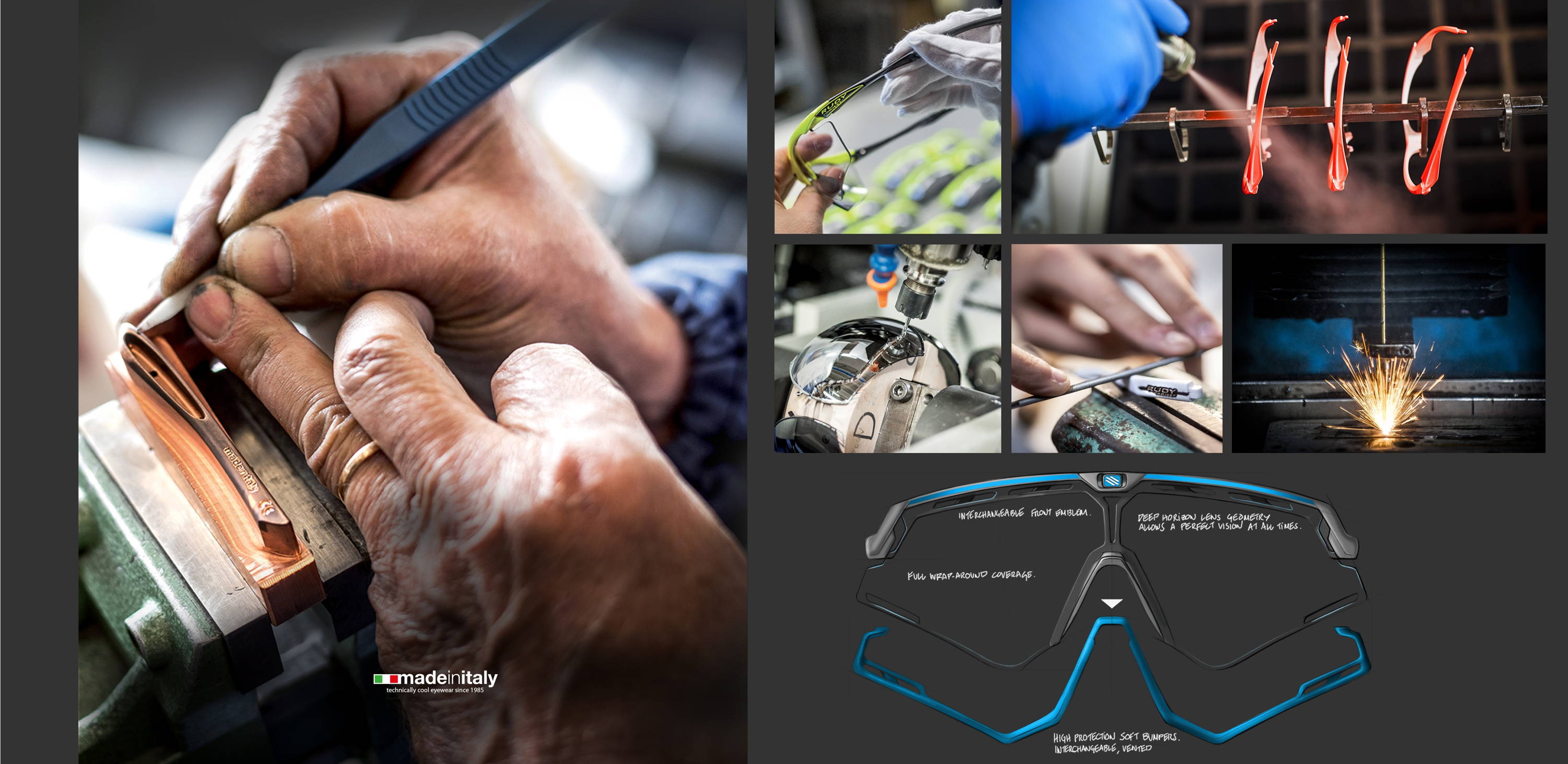 RESEARCH AND DEVELOPMENT
Technology and advanced science are the heart of Rudy Project. Since 1985 all Rudy Project products masterfully blend cutting-edge technology and aesthetically sculpted design, along with Italian styling and attention to detail, to make some of the world's best eyewear, hi-tech prescription solutions, helmets and sports gear. Our craftsmen use the highest quality materials and manufacturing techniques to create lightweight, comfortable and extremely functional eyewear.
RUDY PROJECT IS THE CHOICE OF CHAMPIONS
Athletes are at the core of Rudy Project's heritage and mission. Our products have been worn and tested by thousands of world-class athletes and premiere organizations in a variety of sports, everyday, all over the world.
For more than 35 years Rudy Project has been committed to technology and technological innovations to offer unique solutions for athletes and weekend warriors.