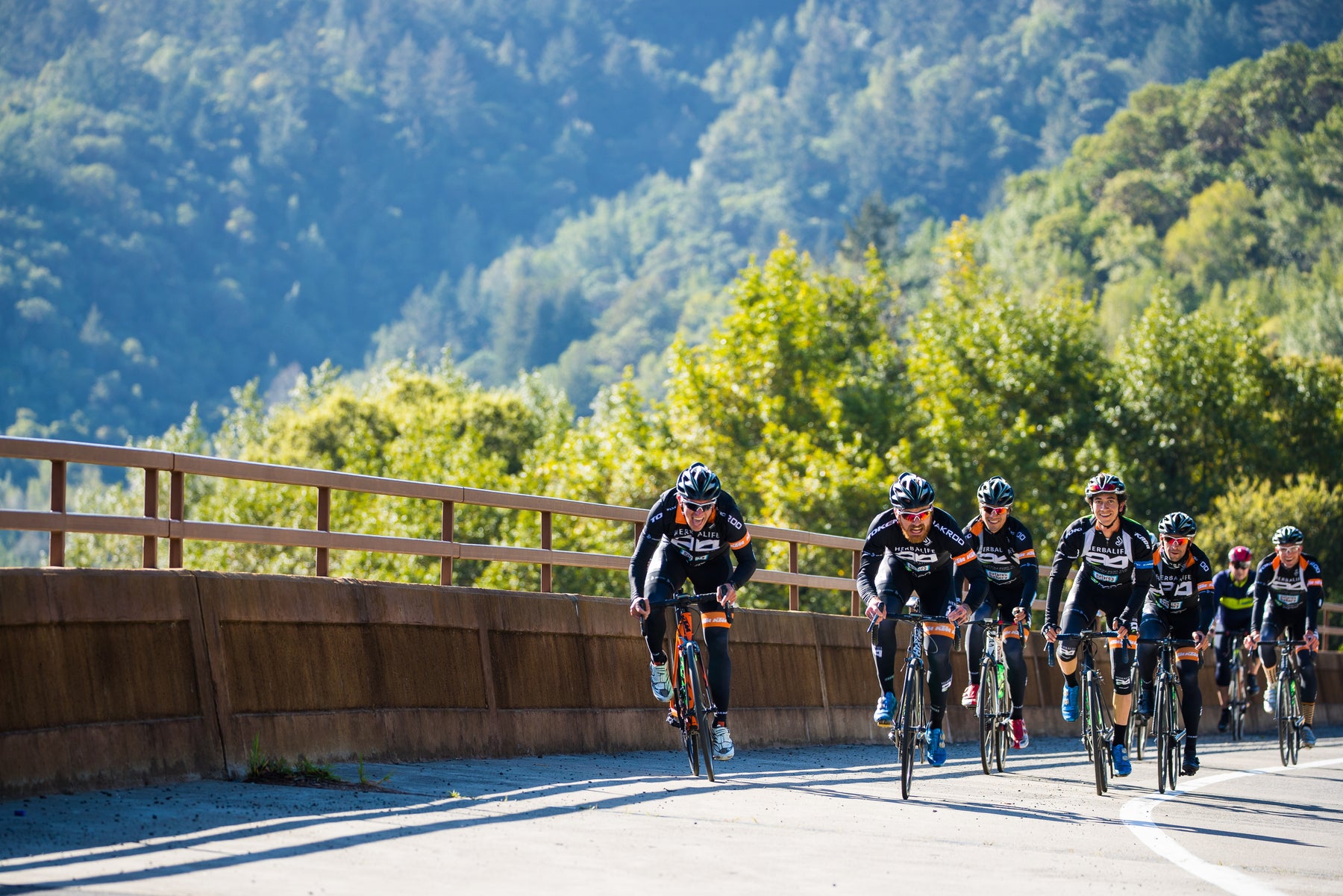 Rudy Project Punctuates Its Roots: Road Cycling
Denver, CO – Rudy Project is back on the pro cycling scene with a stellar line up for the 2017 season. The historic cycling eyewear brand is sponsoring two World Tour teams this year, along with six other pro teams in Rudy Project helmets and eyewear. On the world circuit wearing Rudy Project eyewear is the American favorite Team Trek-Segafredo, with the legendary Alberto Contador and John Degenkolb. New on the scene this year is Bahrain-Merida, wearing Rudy Project's new RaceMaster road helmet and Tralyx sunglass in eye-catching Gold Velvet, with matching Boost 01 and Wing57 helmets to match.
Team Captain is the Italian legend Vincenzo Nibali, one of the six athletes to have won cycling's Triple Crown by winning the TDF, Giro d'Italia and Vuelta Espana (one of the other five is Alberto Contador now on Trek-Segrafredo). Nibali is backed by other notable names such as Sonny Colbrelli, Enrico Gasparotto, Ion Izaguirre and Lithuania's time trialist Ramunas Navardauskas who won the Bronze Medal in time trial at the Richmond 2015 World Champs.
Rudy Project's impressive global presence is complimented by a deep bench of talented teams in Europe with the UCI Professional Team CCC Sprandi and the Belgian Sport Vlandereen-Baloise along with many UCI continental teams in Asia, Australia, Latin America, Europe and North America.
Top ranked Rudy Project UCI teams this year include US and Canada based Jelly Belly Cycling p/B Maxxis, Team TIBCO-SVB, Visit Dallas-DNA Cycling, H&R Block Pro Cycling Team, Team Herbalife p/b Marc Pro and Nature's Bakery, and Team Colavita-Bianchi.
"Rudy Project's roots and heritage are in cycling dating back to mid-1980's," said Paul Craig, President and Co-Founder of Rudy Project North America. "With the very first model, the Performance in 1985, we set the stage for a long history in the sport, producing award winning, cutting edge eyewear and show-stopping helmets for some of the best cyclists and athletes in the world."

This year the athletes are wearing Rudy Project's most cutting edge helmets and eyewear, in a variety of colors and configurations. Team Bahrain-Merida is racing in an exclusively designed line of gold velvet helmets – the gold velvet Wing57 and Boost 01 feature matte gold racing stripes, made even more eye-catching by the complementary multilaser orange shields installed in the aero helmets. Outside of time trials and sprints, the team wears the brand new RaceMaster, a feature-packed road helmet with reflective decals and chinstraps and a brand new Hexocrush liner that is specifically engineered to more effectively dissipate sideways and frontal impacts.
For their performance eyewear, Team Trek-Segafredo is wearing an exclusive fire red frame Tralyx, complemented by Rudy Project's full line of RP Multilaser Optics and unbreakable ImpactX-2 lenses. The Tralyx comes in three available lens sizes to fit a variety of faces – the SX, Regular, and the XL, and is completely Rx-able using an insert and a unique lens inset for athletes with corrective vision needs. For team support staff, mechanics, and managers, Rudy Project offers ophthalmic frames, and a casual sunglass collection for the same sleek Italian styling on the podium and off the race course.

Other pro favorites in the peloton include the carbon fiber Windmax helmet, Airstorm and the award-winning Sterling helmet, along with the timeless Rydon, Fotonyk, Noyz, and Agon sunglasses. New this year, all Rudy Project's helmets are covered by an expanded 6 Year Crash Replacement Warranty, and a 3 year manufacturer warranty against all defects. Rudy Project eyewear is covered by the brand's industry leading Replacement Lens Guarantee and 3 year frame warranty. All of the helmets and sunglasses come in an array of fluo, gloss, and matte colors with interchangeable lenses and photochromic options on the sunglasses, for a distinctive look in the peloton.
"Representing Rudy Project all over the continent is amazing," said Taylor Shelden of Jelly Belly Cycling. "We've been riding in their helmets and sunglasses for over a decade, and I am always impressed by what they come out with after getting athlete feedback. They're the best sunglasses on the course."
This year also heralds the return of the Pro Cycling Challenge in the form of Tour of Colorado, plus two other fan favorite races, Tour of California and Tour of Utah. To follow the epic season, and see all of the Rudy Project teams, check out @RudyProjectNA on Twitter and Instagram, and Rudy Project North America on Facebook.