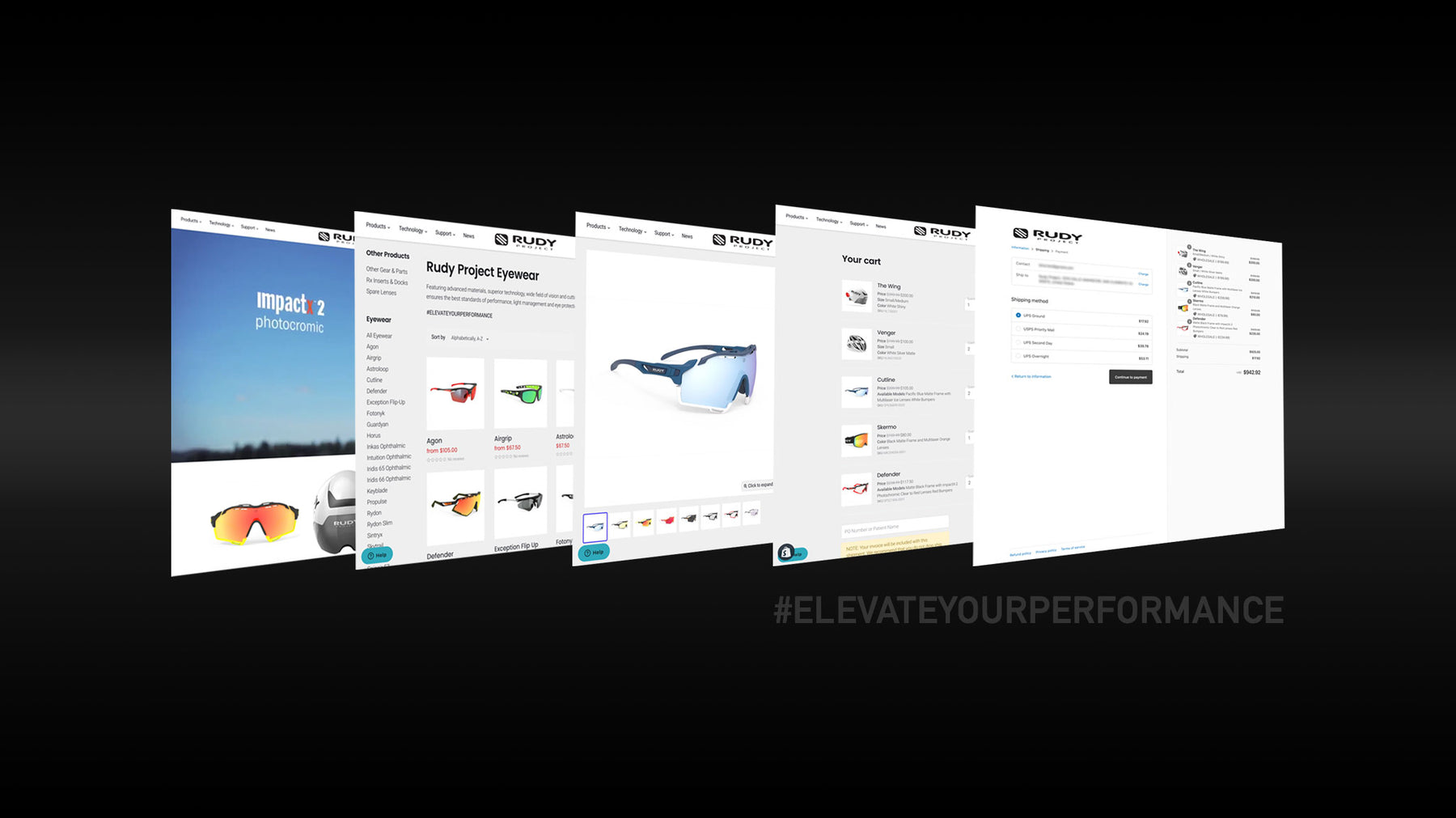 Rudy Project Announces New Dealer E-commerce Site
The New Rudy Project dealer website is open for business! This mobile friendly website was built with features to help our dealer network quickly learn about our product line while conveniently placing stock orders for their eye care practice or store. (patient Rx orders coming soon!)
"We realize the need for retailers to have a modern, mobile friendly portal at their disposal to efficiently order products and conduct business with us." says Brad Shapiro, Principal of Rudy Project North America. "By choosing the Shopify e-commerce platform, we feel we've taken a great first step to this challenge and have plans to continue bolting on additional features to assist our customer's with growing their Rudy Project brand presence and drive additional revenue for their eye care practice or stores."
Rudy Project dealers can use their computer, tablet or mobile device to visit the site and activate their account for ordering and start shopping immediately.
Note - All accounts are required to perform a one-time activation even if you have an active MyRUDY login.
To get started,  visit www.rudyprojectdealer.com and click on the account icon in the upper right hand corner of your screen to complete your activation. (Note: your Rudy Project account number and billing telephone number are required to complete your activation)
Dealers can create as many individual login's linked to their Rudy Project account to easily allow authorized personnel to interact with our brand.
Built on the Shopify platform, Rudy Project dealers can now browse our current products, view available inventory and create and ship their own purchase orders. Payments can be booked on your Rudy Project account terms or you may pay by credit card when you checkout.
Product Collection Page
Easily browse our collections and see your wholesale price listed for each model (must be logged in to see wholesale prices)
Quickly locate other products using the navigation menu on the left side of the product listings
Get assistance using the help button at the bottom left of all pages (chat is available during business hours and availability is based on volume)
Product Details Page
Each product page contains all of the available variants (colors) for that model
Product availability & price displayed for each variant (select your desired variant in the drop down menu to show it's details)
Quickly locate the product features, sizing, weights, certifications, etc... below the main product image
 Shopping Cart
Patient Name and PO Number available at checkout (note the drop ship to patient notice - this feature is coming soon)
Store your location addresses in your account for easy access during checkout