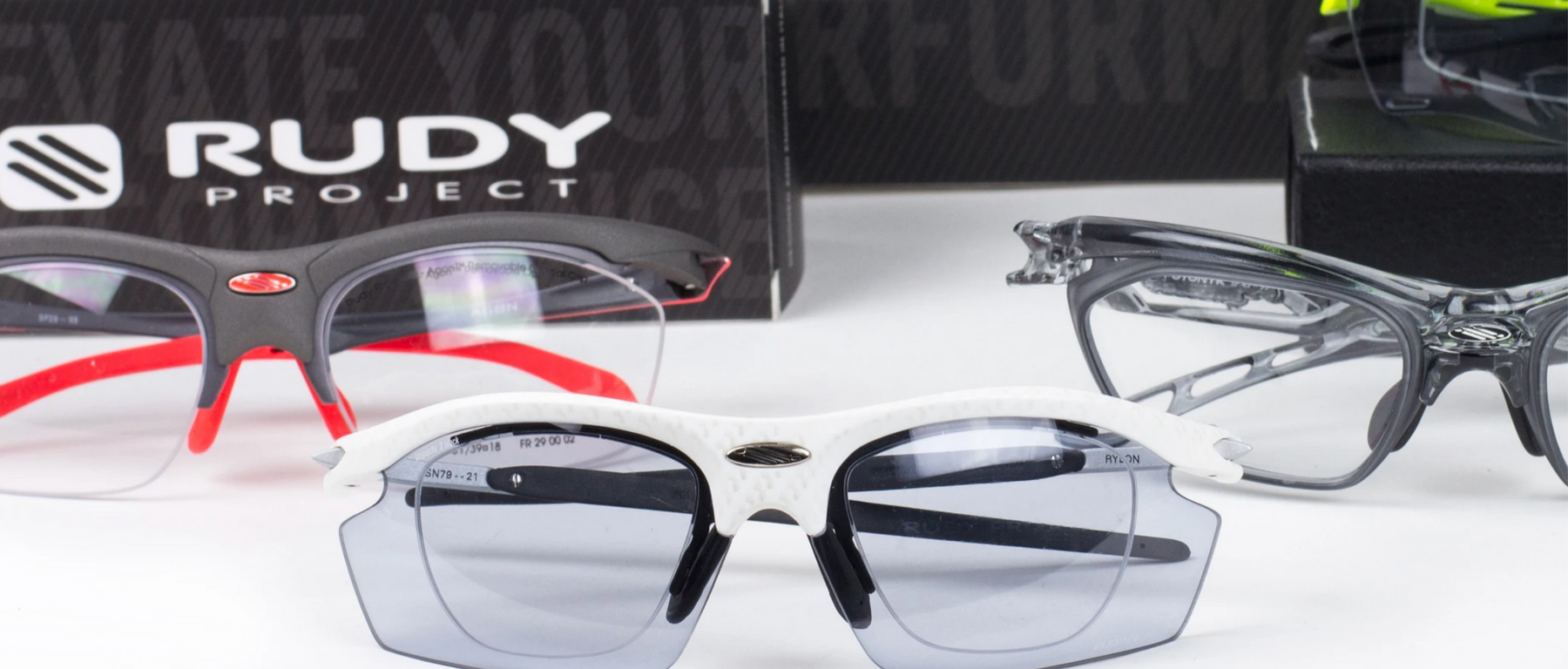 Rudy Project Expands Sun Rx Program
Rudy Project, your trusted source for prescription sport eyewear, is pleased to announce the expansion of its Sun Rx program.
Introducing Bernard Seifer, Rx Specialist
A recent NY transplant, Bernard is an ABO certified optician with more than 21 years of experience.  Immediately prior to joining Rudy Project, Bernard worked as Quality Assurance Manager of frame design and Rx fulfillment at Warby Parker in NYC where he interacted with consumers to troubleshoot their eyewear needs.  Bernard is committed to working with our customers to meet the needs of their patients.  He does not take no for an answer and will push our contract labs to the limit to figure out a way to make a situation work.  We invite you to call Bernard with any questions you may have about fitting one of your patients with one of our many Rx sport solutions or simply to get dispensing tips on our sport eyewear line.  Bernard can be reached at (949) 272-2440 Ext. 569 or by email at bseifer@gorace.pro.
Expanded Rx Product Offering and Capability
Rudy Project has added a second optical lab to our Sun Rx program.  In addition, our labs can now match all air vents on Rx lenses that are found in their plano counterparts.  For example, Fotonyk is now available in Rx with venting and the edge detail allows for attaching the bumper.
Rx parameters have been expanded to include high total power and high cylinder power fulfillment. Rx Dock capabilities have been expanded. We have Re- introduced the Tralyx Inset as an Rx alternative for a shield style.
Shooting lenses, also known as inverted bifocals, are now available.
For 2020, we are introducing our New Impactx2 Laser Purple which has a luminous transmittance of 48% - 8% and is an excellent choice for any activity. It combines the vibrance and enhanced contrast of a brown base lens while keeping vision true to natural colors as found in a grey base lens.  The Impactx2 laser Purple is now standard on all of our plano Golf sunglasses.
Generation 8 Transitions Xtractive is available with six optional, unique mirror colors: Silver, Blue, Gold, Green, Red and Pink.